Closing for vacation March 8-22
ClearViewer
ClearViewer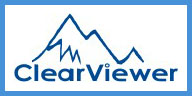 Our shop will be closed for a long-awaited vacation from May 13 to June 4, 2019.
During that time we will not be able to fill any orders. We suggest waiting until after June 4 to order your Clearviewer, however if you don't mind the delay and want your order filled as quickly as possible after June 4, you may still order in advance at the link below.

Thanks for your patience, and we appreciate your business.
The ClearViewer team

Click this link to proceed to our order page, understanding that your order will not be filled until after June 4, 2019

Click here to contact us during the vacation. Please understand that replies may take a few days due to limited internet access.